Give a Damn, Give a Can
Fremantle Rotary collects non perishable goods for distribution to organisations helping those less fortunate.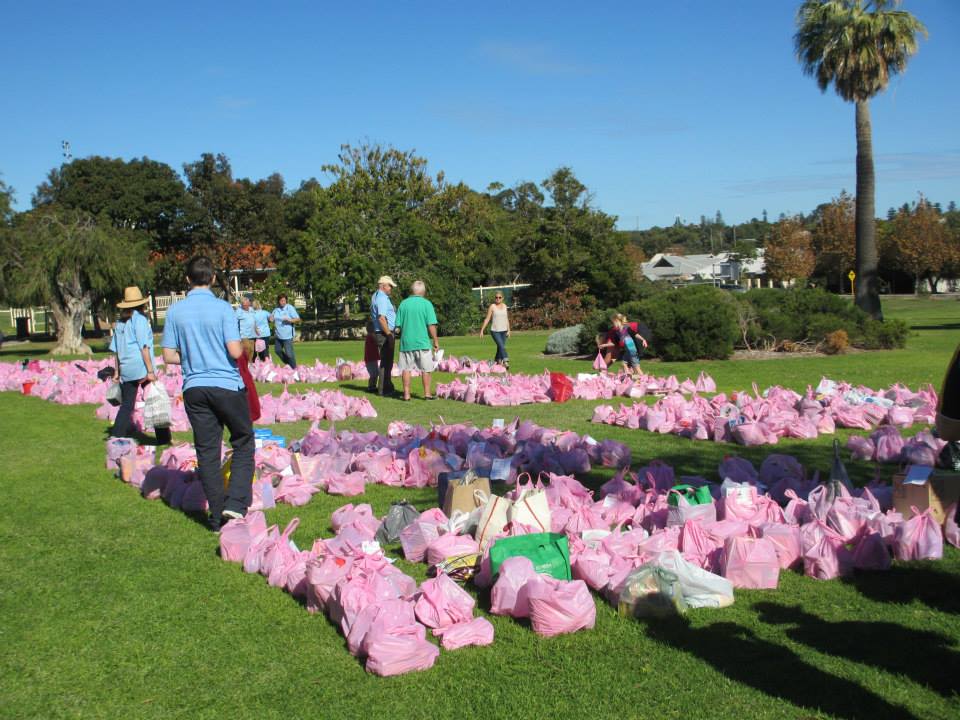 This project has now been going for over ten years and brings in over $20,000 worth of non-perishable food for distribution to people in need in the Fremantle area.
The original concept was for households to donate cans and other non-perishable foods and to leave them outside their homes on a nominated Sunday morning. Rotarians delivered promotional leaflets which advised the collection date to letterboxes throughout the Fremantle area. They then collected the donated goods and arranged for their distribution to charitable organisations to pass on to their clients.
Street collections still occur in neighbourhoods where there is ongoing strong community support. Fremantle Rotary has now developed Give a Damn, Give a Can to also include a four-week campaign with convenient drop off points at local supermarkets and pharmacies. Shoppers are asked to purchase extra items in their grocery shop for donation at the collection bins instore. Rotarians collect the donated goods regularly during the month of the campaign and at the end of the Give a Damn, Give a Can project, all items collected are delivered to St Pat's in Fremantle. St Pat's arranges distribution to their clients and to other support groups in the Fremantle district.
Sponsorships would be very welcome to assist with the costs of promoting and advertising the Give a Damn, Give a Can project. Any member of the public who would like to participate in the event is most welcome to join us. Simply contact us by email or phone and we will be in touch.