This Fremantle Rotary project aims to provide computers to the Marist centre in Thailand for use by children of Myanmar migrants who have no rights to an education in Thailand and in fact are arrested if found out on the streets.  The Marist centres provide an educational opportunity for these children, and the computers will provide an opportunity for improved learning and the ability to develop much needed computer skills for both the children and their parents, which will improve future opportunities..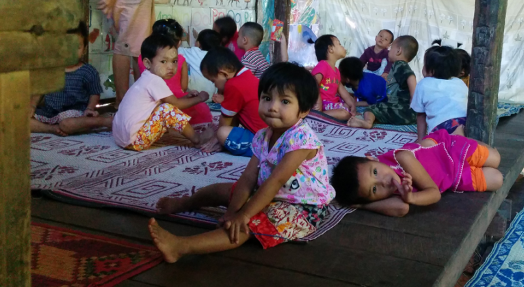 The Marist centre for Migrants is based in Samut Sakhon, which is home to Thailand's largest Myanmar migrant community, representing about 200,000 Myanmar migrants.  Myanmar Migrants come to Bangkok to escape persecution or simply improve their lives where the Thai Government give them working papers that allow them to work. Unfortunately, their children are not given any papers and if they are found out in the streets or in public they are arrested and the parents have to seek their release. To avoid this the children, remain in their apartments given a phone and tv and in many cases are locked away for the day. As a result, a large percentage of migrant children have very limited education.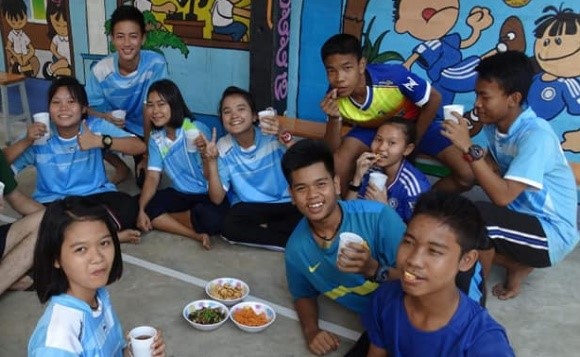 The Marist centres provide a better alternative.   The Marist Brothers run three centres in Bangkok educating over 400 children and the one I visited has 142 children from 5 to 17 years of age. The children are collected or delivered each day where they are taught and provided with lunch.  Teaching is often difficult because the children speak Burmese (unlike the teachers) and they are taught in Thai and English.  It is also more difficult because some of the children have special needs. One of the most effective ways to teach is using computers and a having a projector.   As well as an aid for teaching, proficiency in computer skills provides will provide the children and their families more opportunities for employment as the world becomes more and more digital.
Whilst the centre does have computers at the moment but they are over 9 years old and are always needing repair, and have outdated software and are not very reliable.  The need for new computers has become a high priority.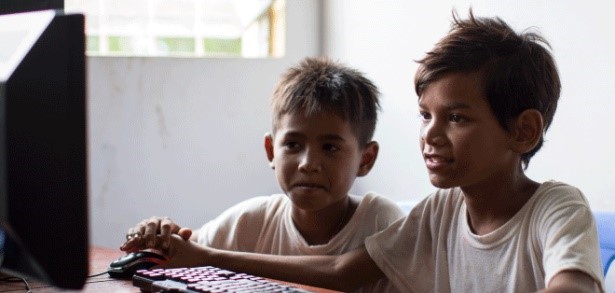 The Fremantle Rotary "Myanmar Migrants computer project" aims to provide around 20 computers and a projector to the Marist centre.  Whilst the club will donate funds to make this happen, it unfortunately does not have enough funds to sponsor the whole project.  We are looking at other Rotary clubs and businesses to assist by sponsoring one or more computers.  Each computer costs approximately $1000 AUD.  Your donation will make an immense difference.