The 1st August will be a little different. We will be having a Christmas in July in August 🙂
We will be having Julie Quelfi from Samaritans visiting us to give us a short update on the Operation Christmas Child which is a unique project of Samaritan's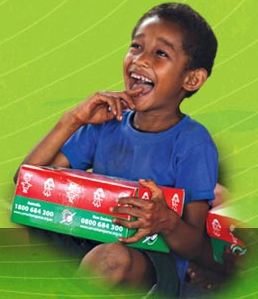 Purse that brings joy and hope to children in desperate situations around the world through gift-filled shoe boxes. We are hoping to repeat the success we had last year. Would you start collecting your shoe boxes as we only have until October to complete the collection.
We will also have DVD of our Christmas Party held at the Swan Yacht Club 2011 for us to enjoy.
Could everyone wear a Christmas hat to give some atmosphere to the night, and perhaps wear something red or green or both . We need to know by Monday if you will be present for catering purposes or the chef gets angry. Please advise Michael Grabau by phone on 9434 1808, or email mgrab@bigpond.com.