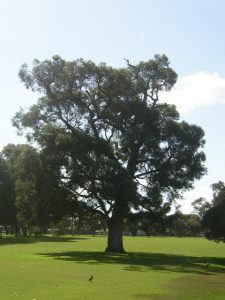 How to be a part of Freo Rotary's Gum Tree.
It's really easy……
DO IT YOURSELF.
Go to the Gum Tree site www.gumtree.com.
Follow the very easy prompts starting with "I have something to sell."
Choose a category, have a look at what is there and decide on your price
Write some text and at the bottom include that you will donate the proceeds to the Fremantle Rotary Club for a local fund raising project. Don't forget to include dimensions, colour, age or whatever is most relevant to the particular article.
Complete the on line information form. Remember, your email address will not be seen by buyers, it's simply so that Gum Tree can send you enquiries.
Tips:
It's best to include your mobile number for enquiries by SMS but it's not essential.
You will be able to respond quicker than having to regularly check your emails
It's best to include at least your Suburb, even the Street Name is safe, just don't give your street number until you have a buyer who wants to come to you.  Buyers will choose your product over someone else's if you live closer
Before uploading photos make sure they aren't large files. If you need to resize try right click and open with Microsoft Picture Manager if you have it.  Resize to large web.
Email Michael Grabau and tell him that you have listed an item for sale on Gum Tree with the details to mgrabau@bigpond.com
OR
If you aren't confident about using the internet
Send an email to Michael Grabau mgrabau@bigpond.com  with the subject line
"Gum Tree"
Write a description of what you are selling; be sure to include dimensions, colour etc., plus the price and whether the article is new or used. 
Attach a photo –
Michael will do the upload to Gum Tree on your behalf and you will receive the replies to your email.
If you need any help call Michael Grabau on 0438 611 760.
It can be quite fun so give it a go, your support and contribution will be greatly appreciated and will benefit someone else in need.